Vial is a tech-enabled CRO delivering dramatically faster, more efficient trials for biotech sponsors for up to 50% less cost.
Vial's vision is to empower scientists to cure all human disease.
Our mission is to reimagine clinical trials and deliver faster, more efficient trials for biotech companies.
Vial was built by a talented team of executives from Silicon Valley and industry-leading CROs. Together, we have engineered a global, full-service CRO powered by intuitive end-to-end technology.
Vial's journey began in Northern California with tech-driven founders Simon Burns and Andrew Brackin. Over dinner with a founding member of Editas, the CRISPR company founded by Jennifer Doudna, Andrew and Simon learned of the dissatisfaction with large CROs overcharging, underdelivering, and holding back biotech companies. Inspired, they set out to build a new type of CRO that catered to biotechs' needs. A CRO able to keep pace with the accelerated growth and innovation within the small biotech space — one that is a true partner and over-exceeds expectations.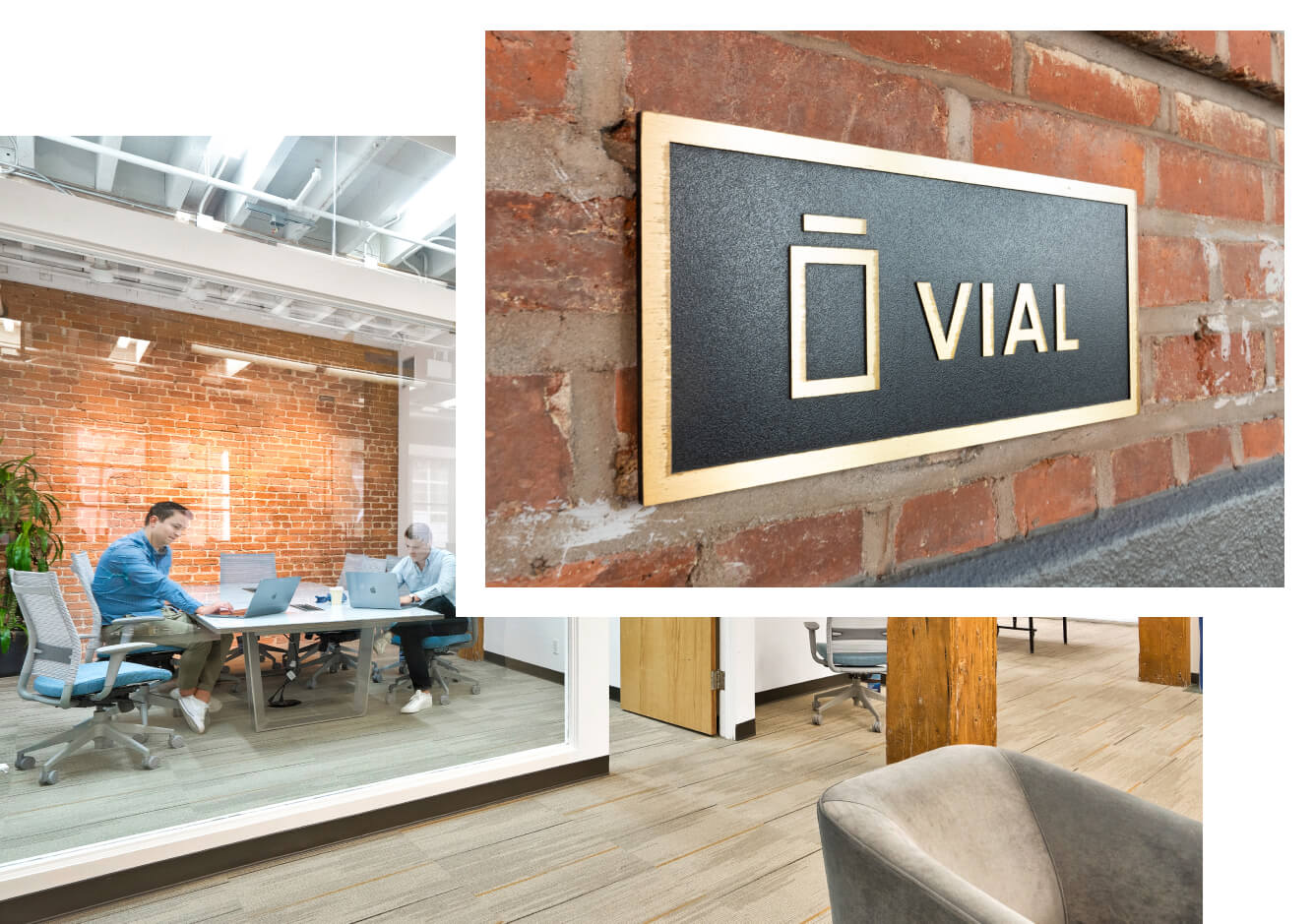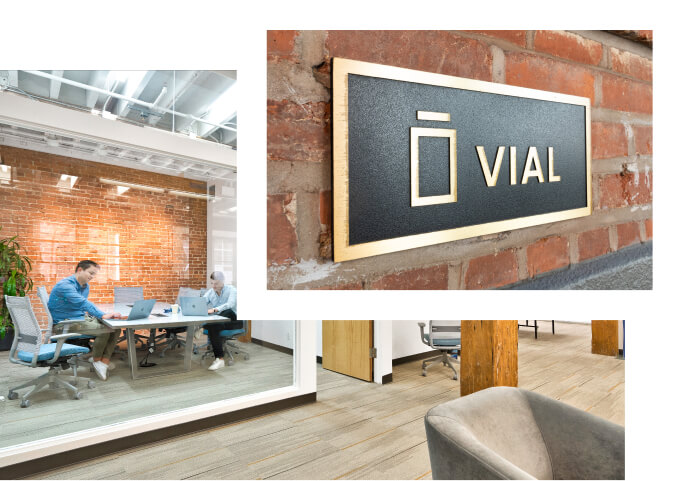 Vial's Technology Solutions
Vial's integrated technology platform (eSource, EDC, ePRO and IRT) provides a streamlined solution that delivers high-quality data through integrated data capture and review.
Real-time data input to the EDC via Vial eSource enables intuitive, productivity-enabling data input workflows for site users. Powered by the Vial eSource Builder, a highly-customizable drag-and-drop form builder that enables:
Structured data on-entry, through 10+ data input options
Powerful conditional & skip logic building to ensure sites only capture the most-relevant data
On-entry data validation by analyzing our repository of expected values against the eSource data input
Instructions and/or guidance as part of the eSource flow, ranging from tooltips to multi-media
Ultimately, this platform enables our Project Managers and Data Managers to seamlessly design, QA, and deploy user-friendly eCRF for intuitive data input. For sites, the outcome of these intuitive forms enables simple data collection experience during subject visits. Submission of eSource data, while encrypted on transit, is written in real-time to the Vial EDC for data storage & management.
Built on a cloud-native and web-based  infrastructure, Vial's EDC brings a consumer-grade experience & performance to eClinical software. The Vial EDC is the proven home of all eSource & ePRO data for the study, featuring
Feature-rich source and subject data visualizations, with powerful search and filter capabilities
Easy query management flows for sites & data managers, coupled with progress bars and notifications
Flexible study and subject reports, leveraging real-time data input to derive insights on study outcomes
Rigorous user permission, audit logging, and data export functionality
These features–in addition to our focus on encryption and  21 CFR Part 11 & HIPAA compliant–enhances the productivity of sites and enables continual data review & compliance throughout the course of the study.
Press Releases
Vial Announces the Addition of Dr. Egilius L.H. Spierings of MedVadis Research Corporation to their Central Nervous System Scientific Advisory Board
Press Releases
Vial Announces the Addition of Dr. Rajat N Agrawal to their Ophthalmology CRO Scientific Advisory Board
Press Releases
Vial Partners with Egnyte to Integrate Life Sciences eTMF Solution into Their Clinical Trial Platform
To get in touch with the Press Team at Vial, please fill out the contact form.