Upcoming Events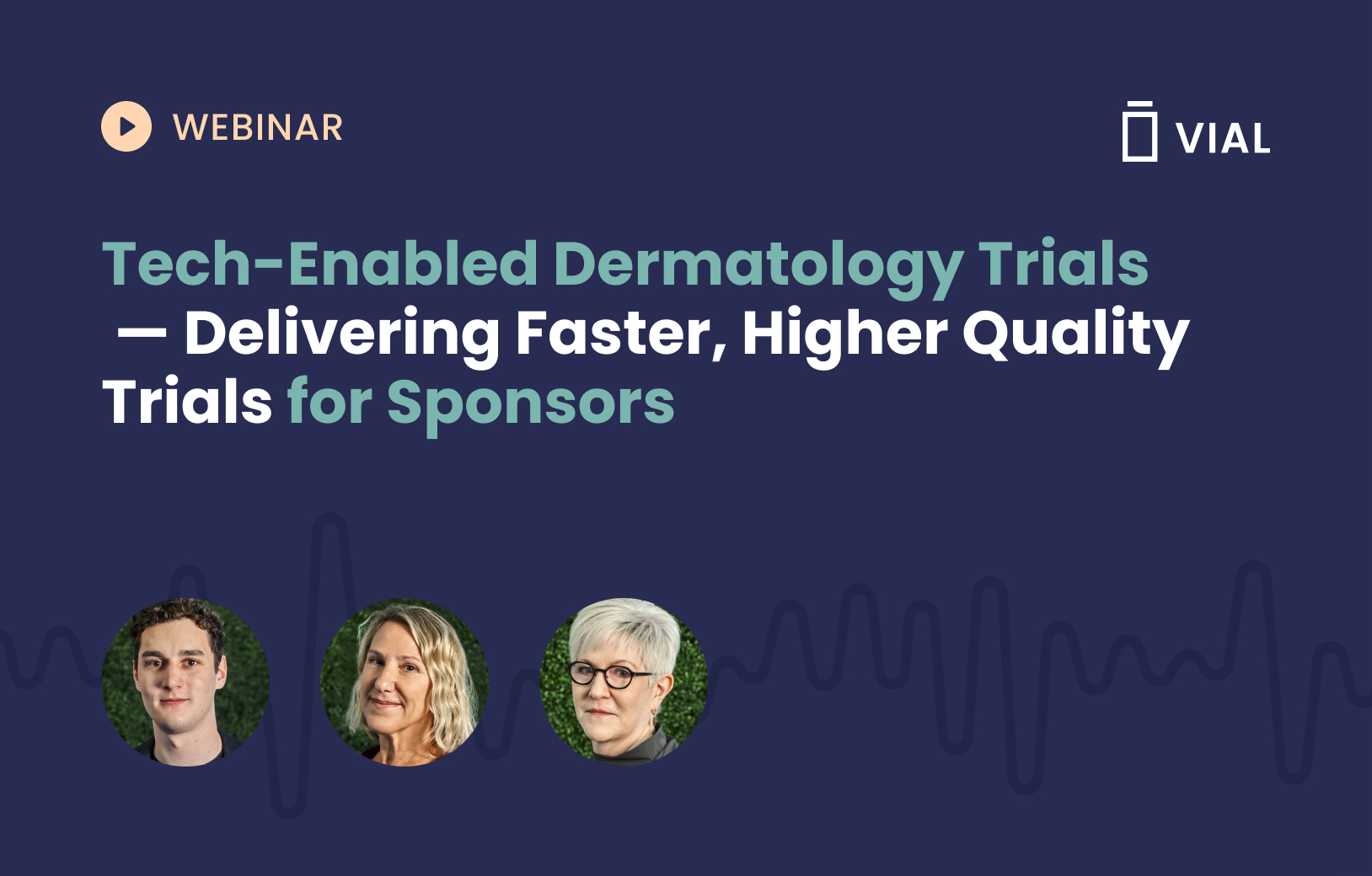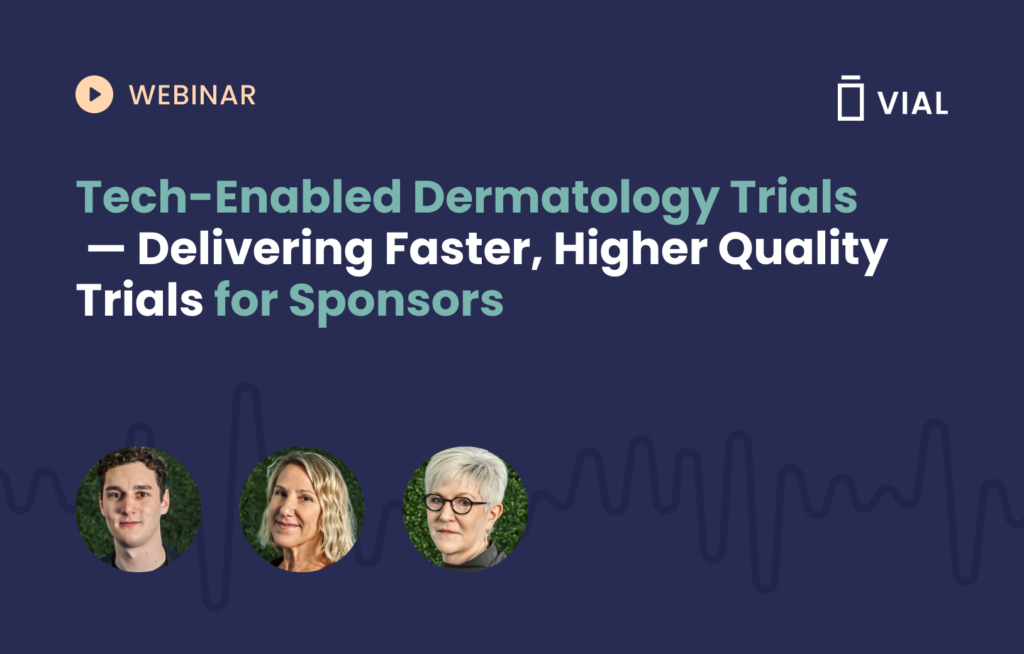 Webinar: Tech-Enabled Dermatology Clinical Trials — Delivering Faster, Higher Quality Trials for Sponsors
August 26, 2022 at 2:00pm PST | Online
Join Vial CEO, Simon Burns, as he discusses tech-enabled dermatology clinical trials. In this webinar we will cover clinical technologies such as eSource, centralized monitoring, and modern patient experiences and how Vial can deliver faster, higher quality trials for sponsors.
Past Events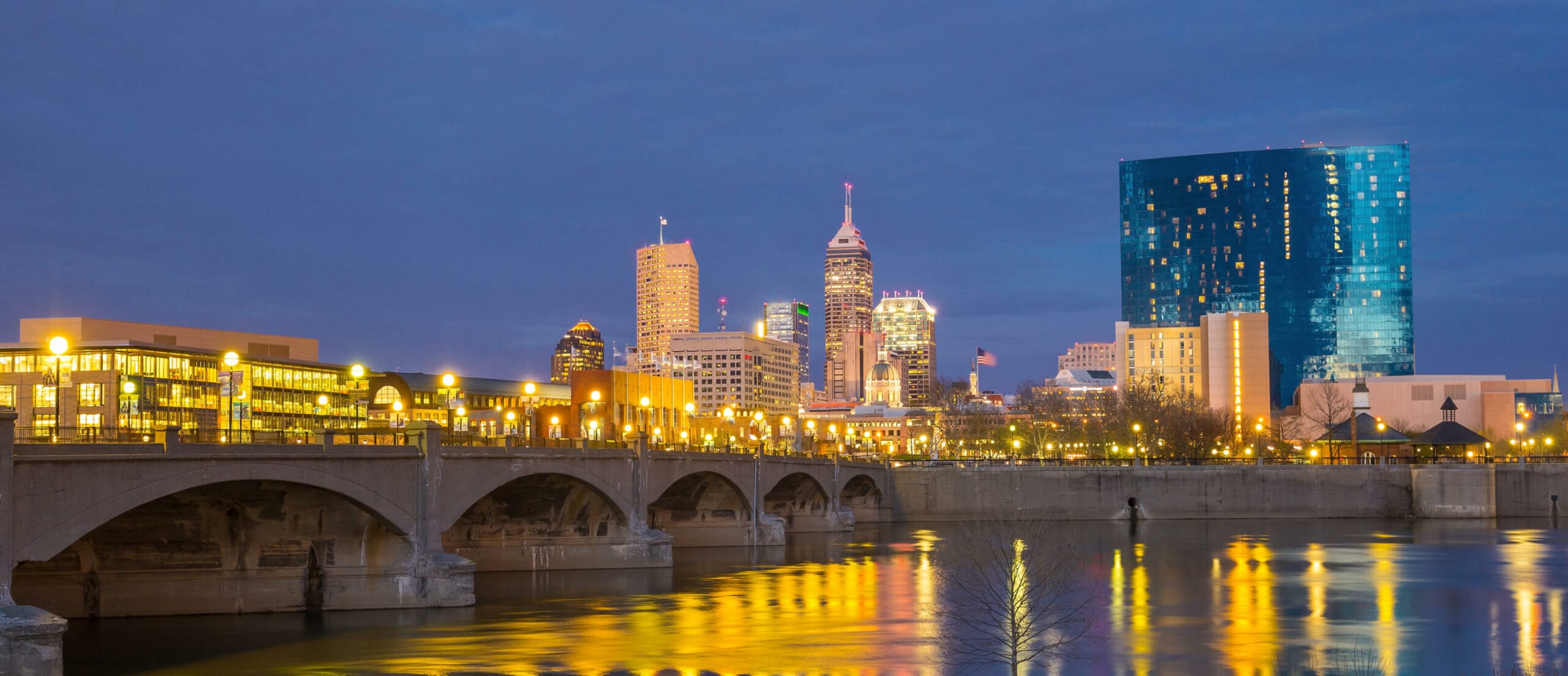 Vial will be at the SPD 2022 47th Annual Meeting
July 7-10, 2022 | Indianapolis, IN
Vial is proud to be a bronze sponsor of the Society for Pediatric Dermatology 47th Annual Meeting. If you missed us at the conference, contact us using the form below.