Condition
Atopic Dermatitis (Clinically-Diagnosed Eczema)
Vial is enrolling a phase 2 study testing the safety and efficacy of an Investigational drug for treatment of Atopic Dermatitis (Clinically-Diagnosed Eczema). There are 11 study visits and total length of participation is 16 weeks.
There is no cost to participate, and insurance is not required. Qualified participants will be under the supervision of a board-certified dermatologist and receive up to $1,000 compensation for time and travel.
Study Related Care at No Cost +
No Insurance Required
Receive supervision from high quality doctors without paying anything.
Compensation
For Your Time and Travel
Get up to $1,000 compensation for participating in this trial, if eligible.
Contribute to Medical
Advancement
Help to pioneer new treatments for those suffering from Atopic Dermatitis (Clinically-Diagnosed Eczema).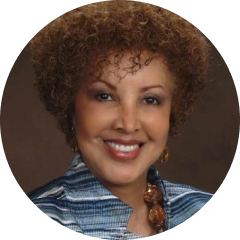 Dr. Yvonne Knight, MD
A board-certified dermatologist with 44 years of experience in the medical field.
Founder of The Medi Spa West.
Has specialized training in advanced dermatologic surgery.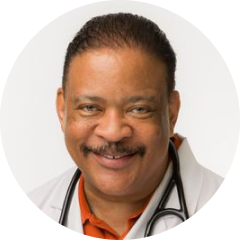 Dr. Richard Jackson, MD
A board-certified physician in both Internal Medicine and Critical Care.
Founder of Dominion Medical Associates, Inc.
A frequent lecturer and works with medical students at the Medical College of Virginia.
West End Dermatology Associates
3811 Gaskins Rd, Richmond, VA 23233
Frequently Asked Questions
What happens after I sign up for a study?
Before signing up for a study, someone will review the informed consent form with you. This important step makes sure you have all the information you need to decide whether to join. After you sign the form and join the study, you will begin receiving treatment related to the study. This may seem like getting normal treatment, but you may be asked additional questions or expected to visit the clinic more often than you would for normal treatment. You may also receive different medication than you're used to or may receive a placebo product. Communication between you and the study team is important, so you may also receive updates and reminders about your treatment or upcoming clinic visits. At all times your health and safety will be closely monitored.
What medication will I be given for the study?
The medication you might receive will vary depending on the study that you participate in. The medication is developed by pharmaceutical companies who are sponsoring the clinical trial and it's important to understand the medication is still an investigational product. During the enrollment process, someone will give you more information about the trial, including the medication that you might receive and any related risks. You will have an opportunity to ask questions and make sure you're comfortable before proceeding with participation in the study.
Will I get paid for participating in a clinical study?
Depending on which study you join, you may be eligible for a patient stipend payment which compensates you for your time and effort related to participation. You will also receive the study medication and related care at no cost to you.
Do I have to pay for any of the treatment that I receive?
You do not have to pay for any treatment related to the clinical trial including the study medication. In fact, some studies may also offer patient stipends that compensate you for your time and effort related to participation in the study.
How do I know if I'm eligible for a study?
When you submit an enrollment request on our website, we will ask you some questions in the sign up form to see if you meet basic requirements for the particular study. If you do, someone will give you a call to ask more detailed questions that can be answered remotely. However, there are some eligibility requirements that can only be determined with a visit to the clinic. The questions we ask are important to make sure you can safely participate in the trial. After your first visit to the clinic, you will know if you are fully eligible for the trial.
How many times do I have to visit the clinic?
The number of visits to the clinic varies depending on which study you are participating in, but generally ranges from 2-12 visits. Prior to you enrolling in the study, someone will explain how many visits are required so you can decide whether to join.
Am I able to leave the study after joining?
Yes. All studies are completely voluntary and if at any time before the conclusion of the study you want to withdraw your participation, you are completely free to do so.
Are you able to help me get transportation to the clinic?
Please let us know if you require assistance getting to the clinic; we may be able to help.
Who will I see at the clinic?
You will be seen by a doctor at the clinic. There might also be some other staff members at the clinic there to help out with the trial. Everyone at the clinic is trained to be professional and treat you with the utmost respect.
Do you use my personal information for anything? Who sees it?
Any information you share with Vial is handled by us according to our Privacy Policy. When you join a study, you will also be provided with detailed information about how your information in the study is used.
Interested? Apply for registration