San Francisco, CA. May 10, 2022 — Vial has announced the highly-anticipated launch of VialConnect, an intuitive clinical trials management platform built for coordinators and investigators. VialConnect is offered at no cost and makes it simple for research sites to access Vial's modernized CTMS and additional services for patient recruitment.
Signing up for VialConnect gives sites access to two services for free:
A customizable CTMS (clinical trials management system) that powers core workflows and provides operational visibility.
A HIPAA-compliant EMR filtering tool making it easier to sort potential trial subjects.
"Since implementing Vial's CTMS at our sites, our team's day-to-day operations have become faster and more efficient. It's easy to navigate and our team loves it."
– Stacey Gomez, Research Site Director at Metropolis Dermatology


Prior to building the CTMS, it was crucial for Vial to hear directly from clinical research teams about what their current CTMS solutions lacked — usability, customizability, integrations, and reporting capabilities. Vial's CTMS was built to function as the best core software on the market for any clinical trial tech stack by incorporating the sites' feedback and prioritizing user experience. The Vial CTMS' core functionality includes clinical trial scheduling, patient database, patient tracking, trial tracking, financial and operational reporting, and invoicing capabilities.
With the Vial CTMS, site team members can easily build and edit their clinic's trial appointment schedule: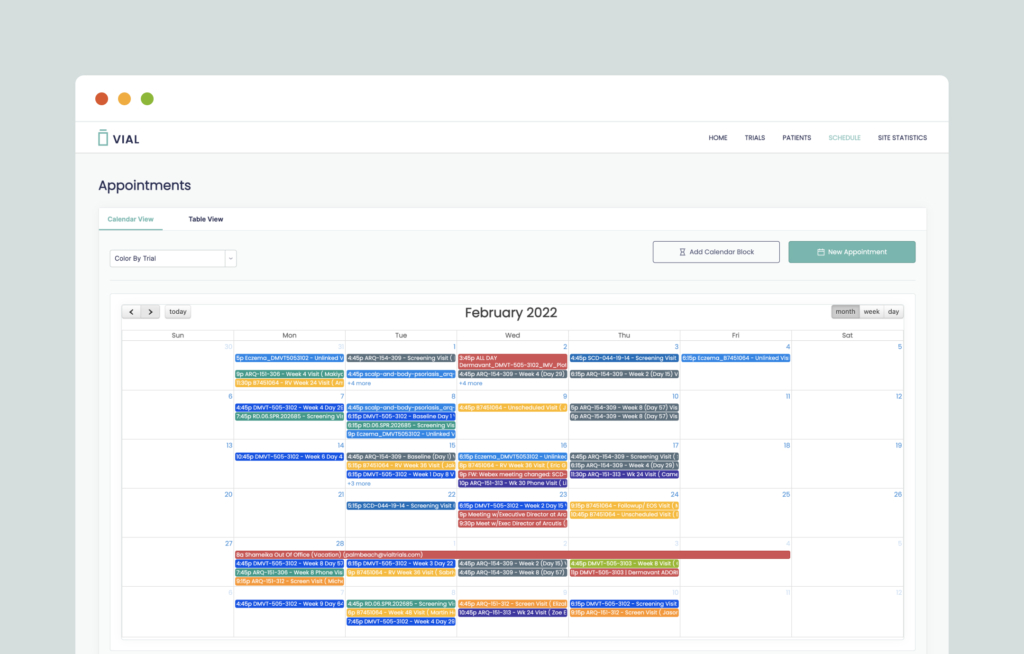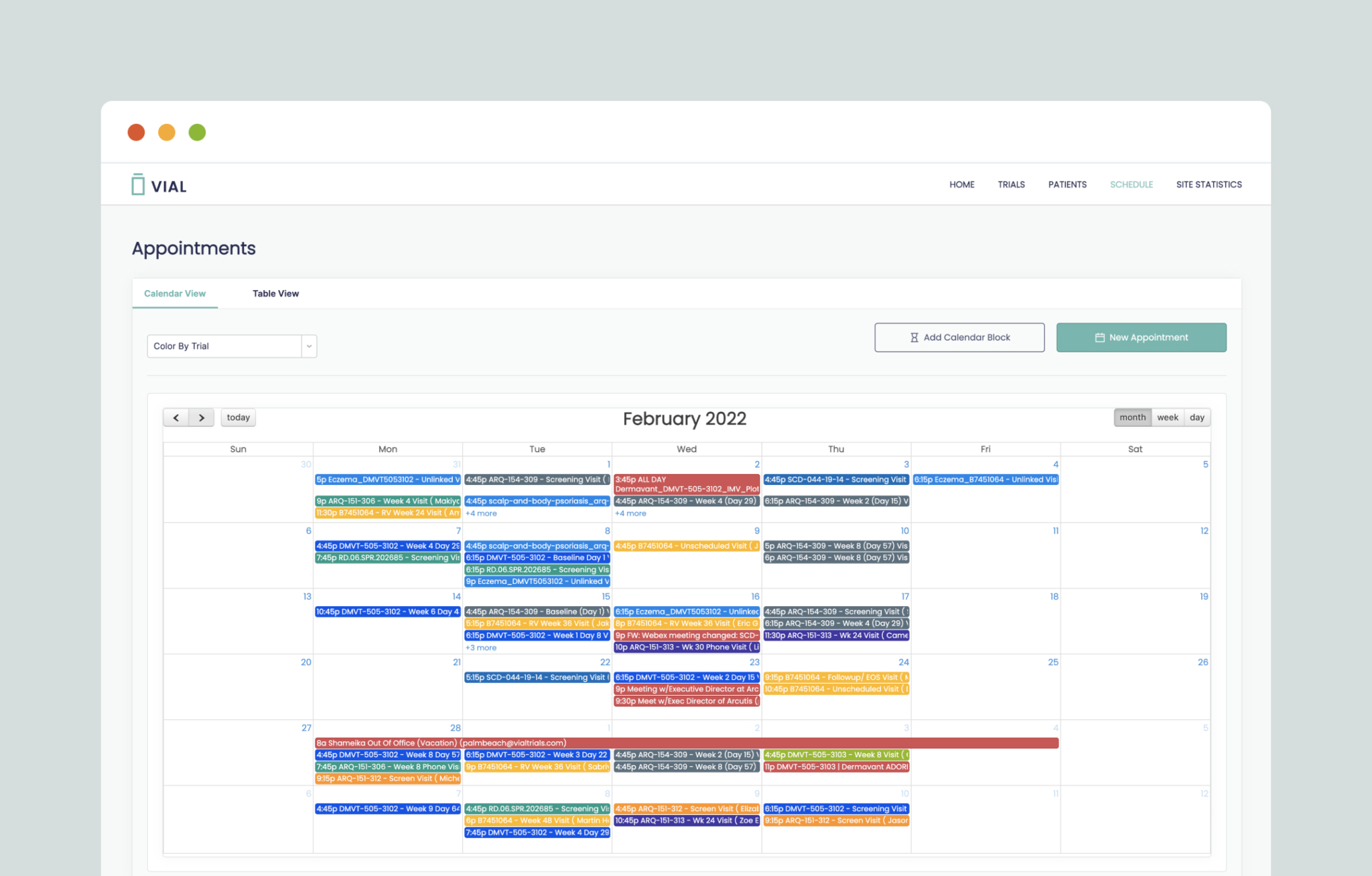 All CTMS users can view the clinic's subject database, as well as details for subject tracking: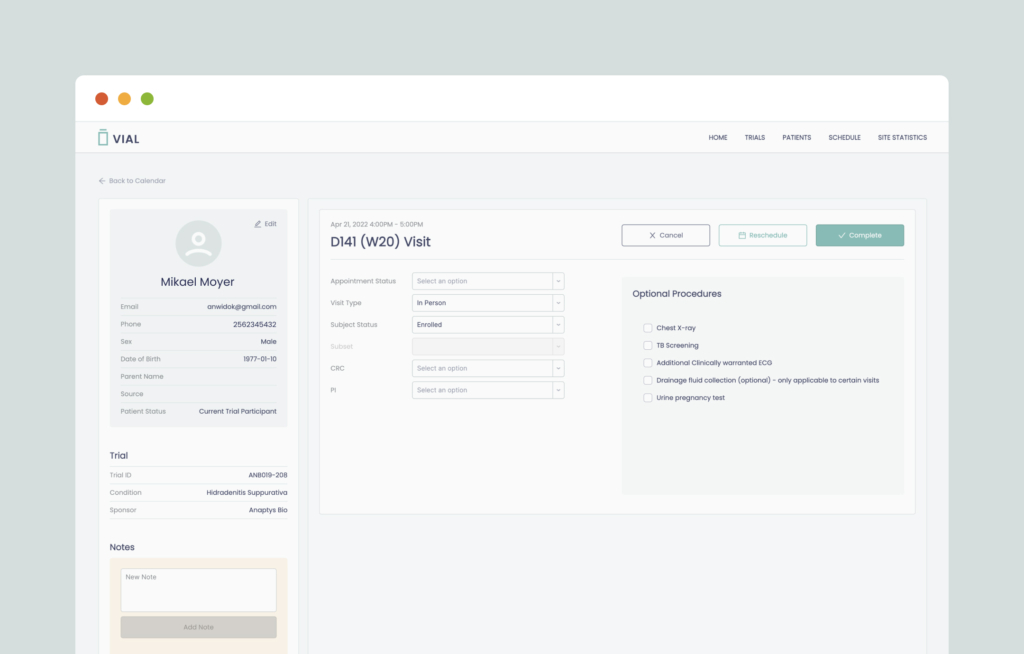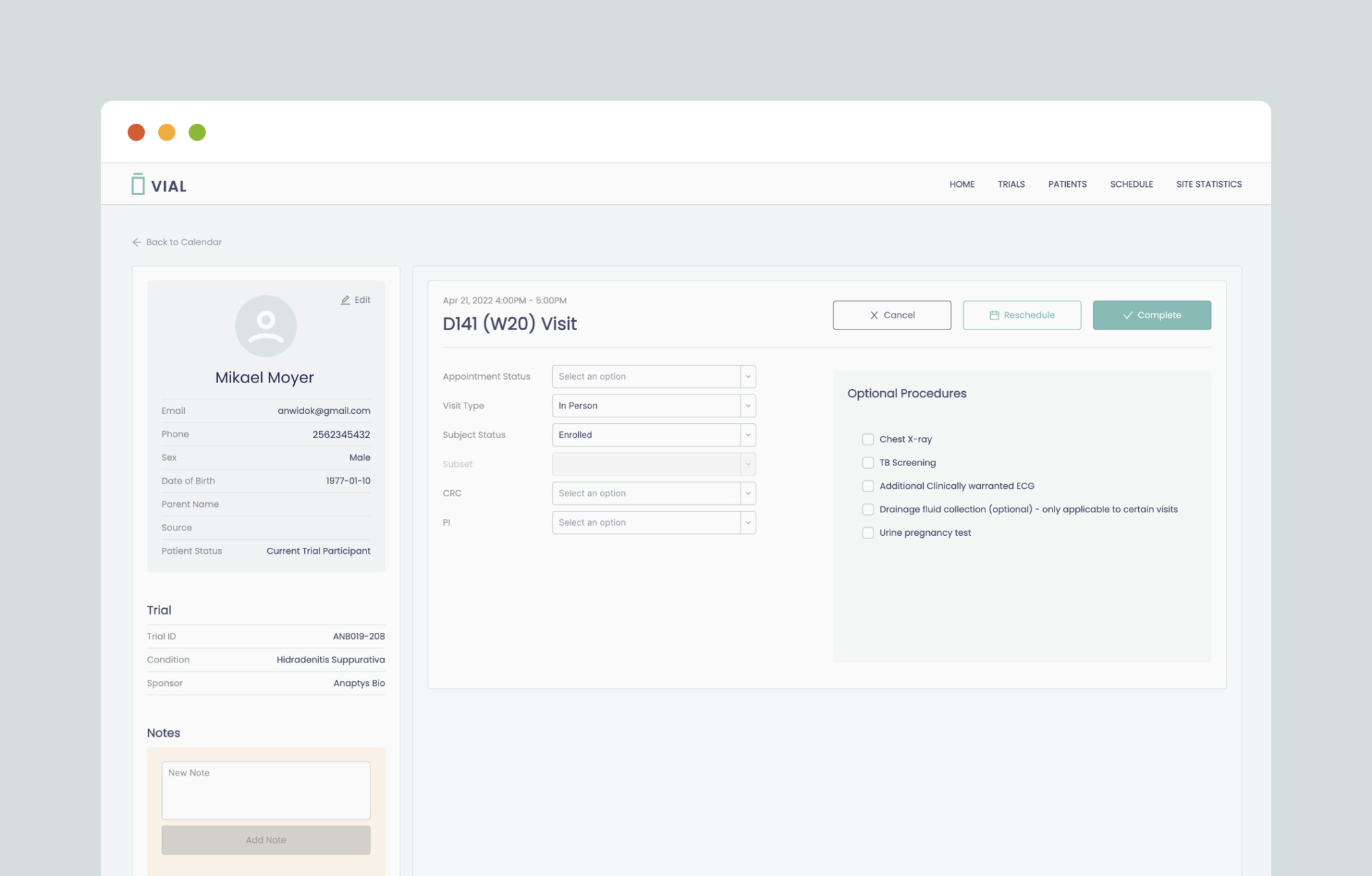 Sites can also create and filter lists of potential patients based on EHR data and past subjects: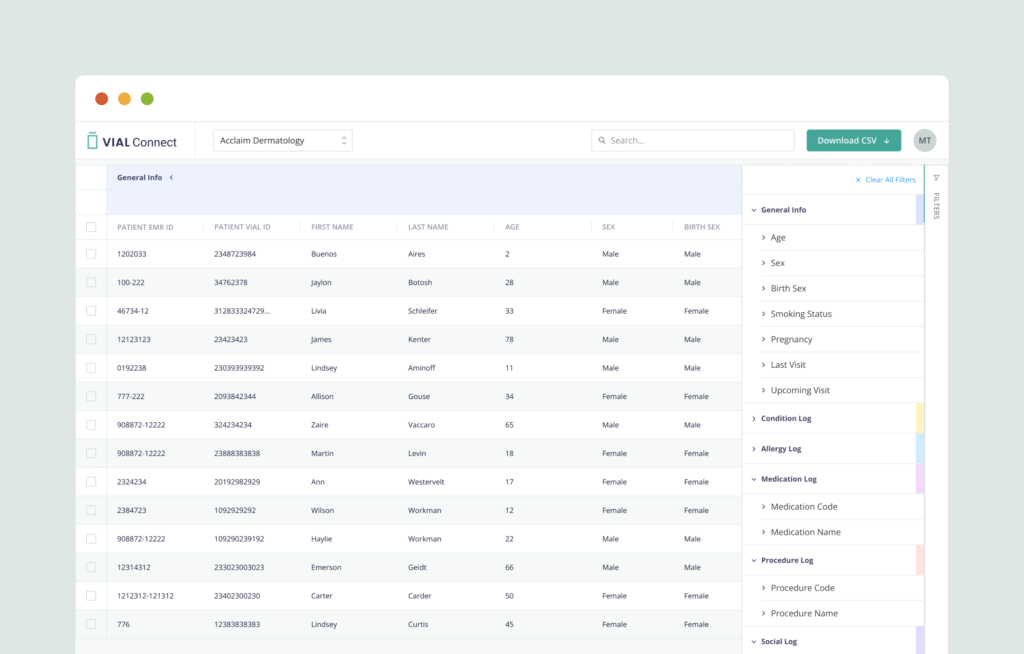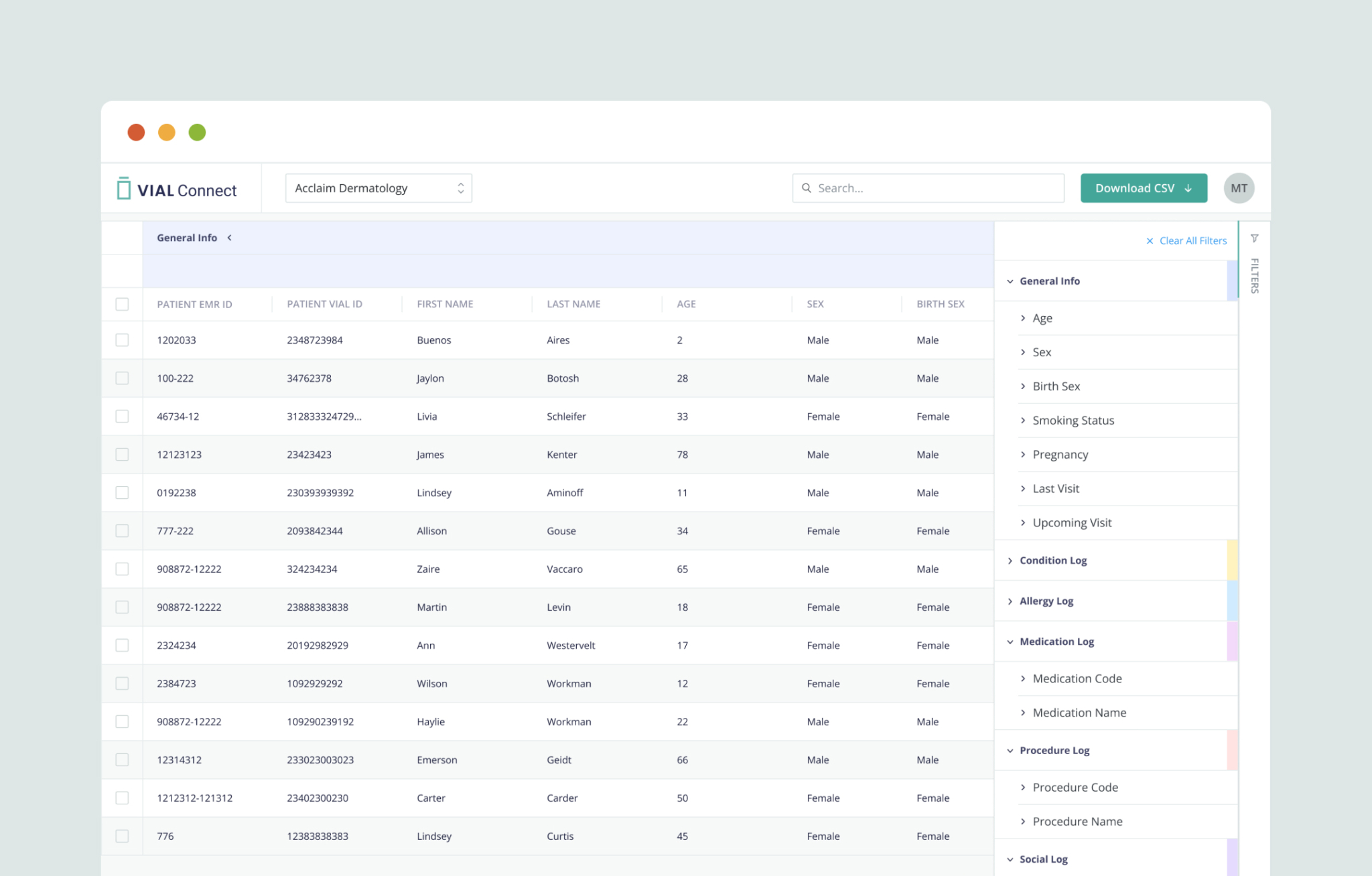 In addition, the CTMS reports the site's overall statistics and health to ensure that the trials' progression and goals can be tracked easily: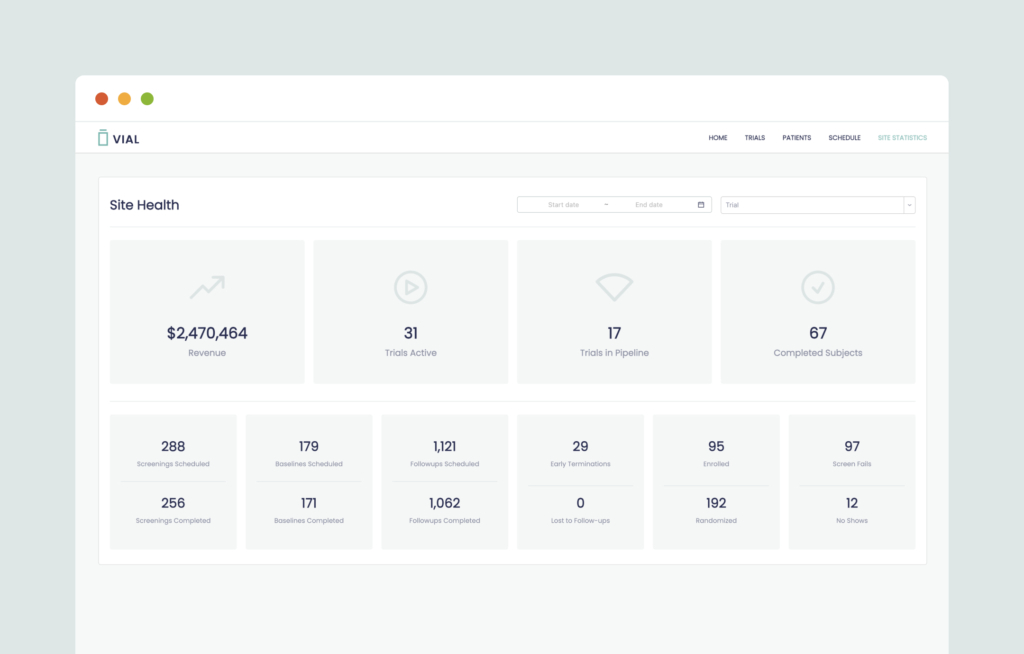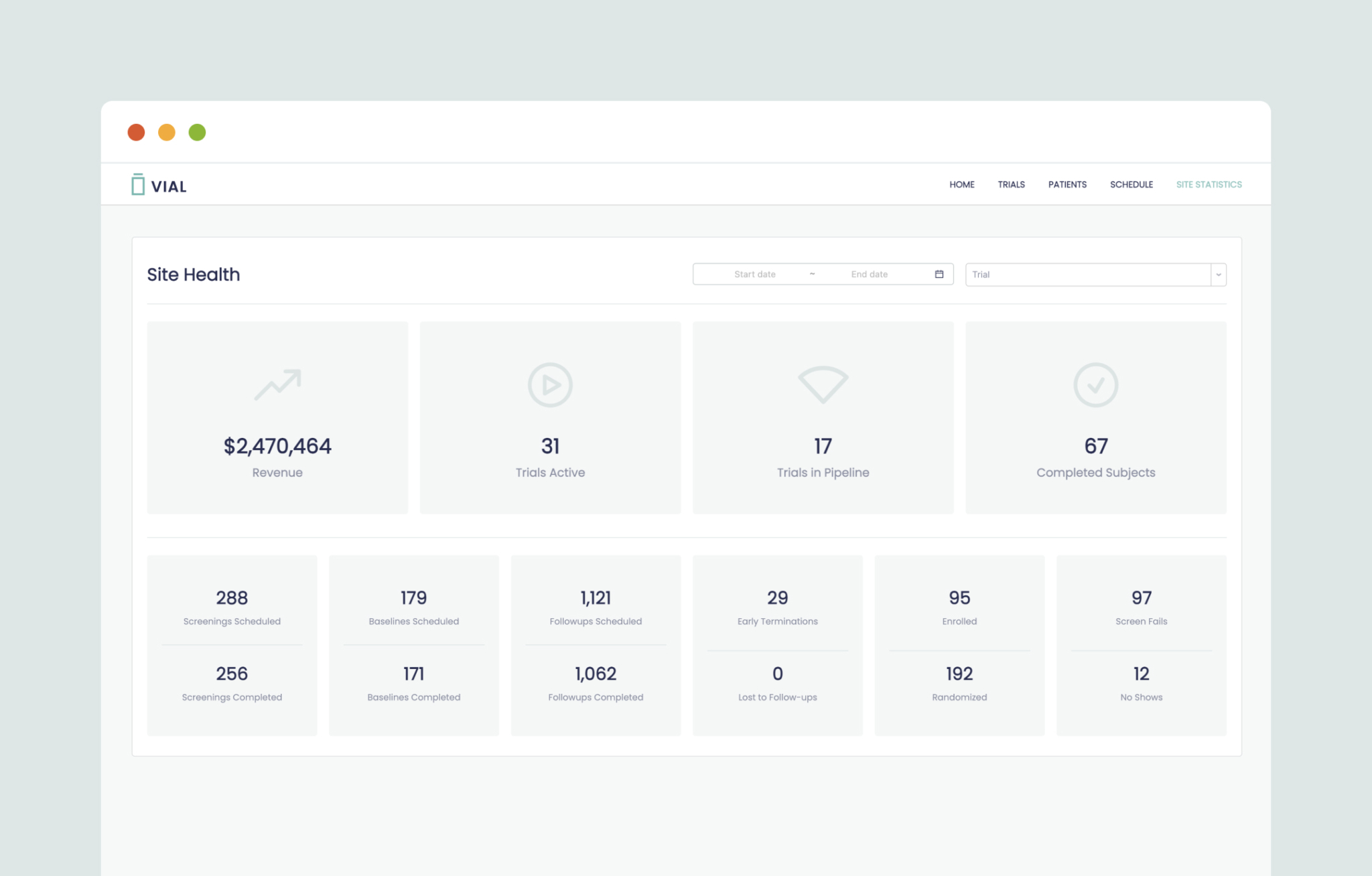 "After deploying VialConnect at our 30+ partner sites, it's clear from their feedback that our CTMS and patient recruitment program wins when it comes to efficiency and intuitiveness."
– Simon Burns, Co-Founder and CEO of Vial


To see the full capabilities of Vial's CTMS and learn more about VialConnect, visit our VialConnect page.
About Vial: Vial strives to be a next generation site management organization by providing the necessary resources for research practices to run trials with faster execution and higher quality. The company has over 90 employees and is based in San Francisco, California.