Many people turn to Twitter to stay up-to-date on the latest in politics or celebrity buzz. However, another way to use the platform is to follow scientists and other professionals discussing cutting-edge biotech discoveries. Professionals from around the world discuss everything from new drug developments to what's happening with current clinical trials and health technology.
If you are interested in keeping abreast of the latest in science and biotechnology, there are some biotech thought leaders you should follow on Twitter. Below, we explore in greater detail ten of the most successful biotech influencers and why their peers are turning to them for reliable information.
1. Dr. Lawrence Tabak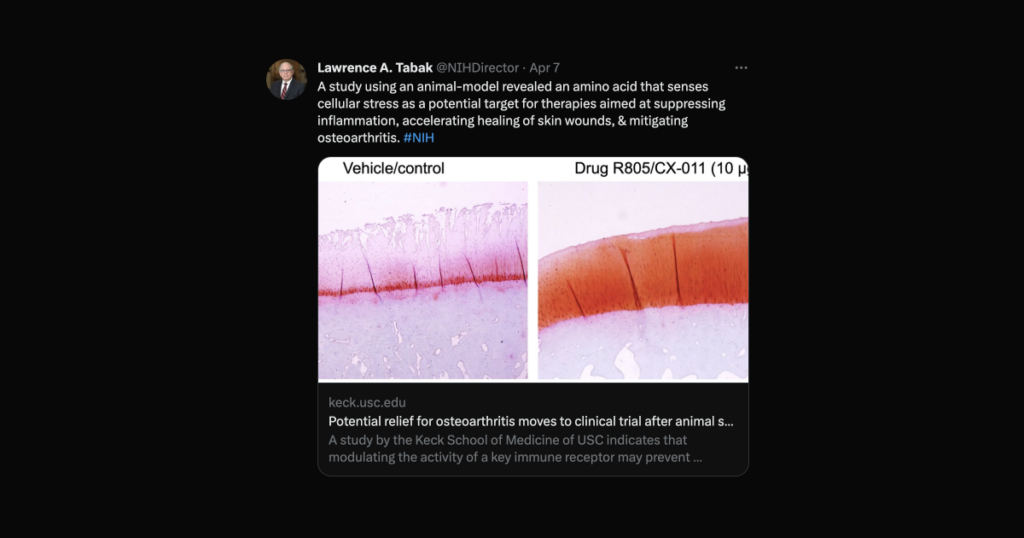 Dr. Lawrence Tabak, D.D.S., Ph.D., currently serves as the acting director of the National Institutes of Health (NIH). Dr. Tabak strives to separate science from politics. Instead, he uses Twitter to platform interesting scientific advances that the public would likely not have heard about otherwise. An example of this was a recent tweet discussing novel ways to reduce cellular stress and whole-body inflammation.
Dr. Tabak recently co-authored a widely read article in Science that explored COVID in greater detail.
To keep up with Dr. Tabak, his Twitter handle is @NIHDirector.
2. Professor Peter Hotez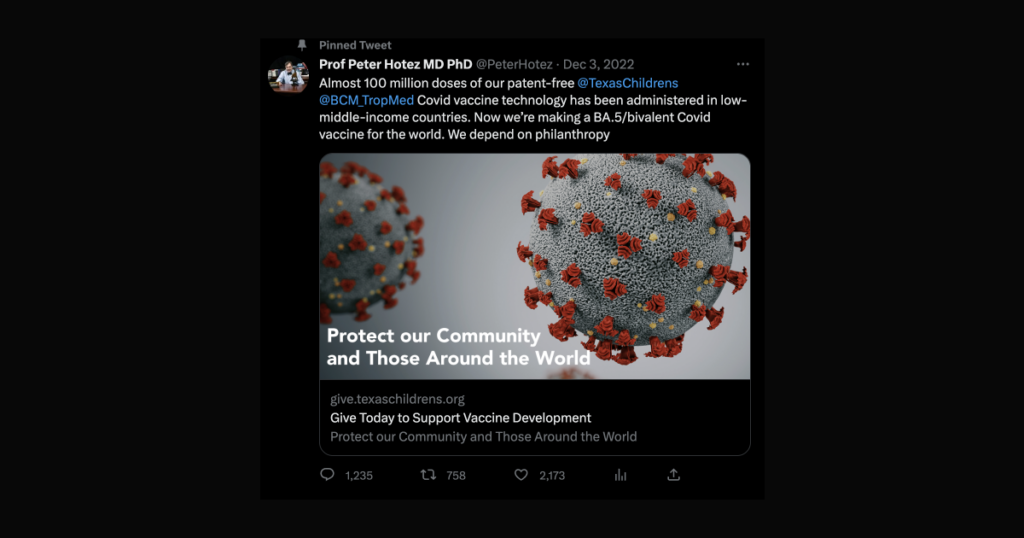 Peter J. Hotez, MD, Ph.D., is an educator of tropical pediatrics, an author, and a vaccine scientist at the forefront of developing vaccines for both the United States and global markets. He is a professor of pediatric molecular virology as well as the Dean of Baylor College of Medicine's tropical medicine program.
Professor Hortez is a strong advocate for removing disinformation from the scientific field. He firmly believes that people make the best decisions for themselves and their families when they have full information. In addition to sharing scientific information about the vaccines he's working on that are undergoing clinical trials, he regularly tweets out advice for laypeople on when they should be vaccinated and how vaccines can help protect them from serious illnesses and death. Professor Hotez is also a regular contributor to some of the nation's leading media outlets.
Professor Hotez has also been recognized for his humanitarian work. He was recently awarded the prestigious Popkin Award for combating antisemitism by the Anti-Defamation League.
To keep up with Professor Hotez, his Twitter handle is @PeterHotez.
3. Dr. Eric Topol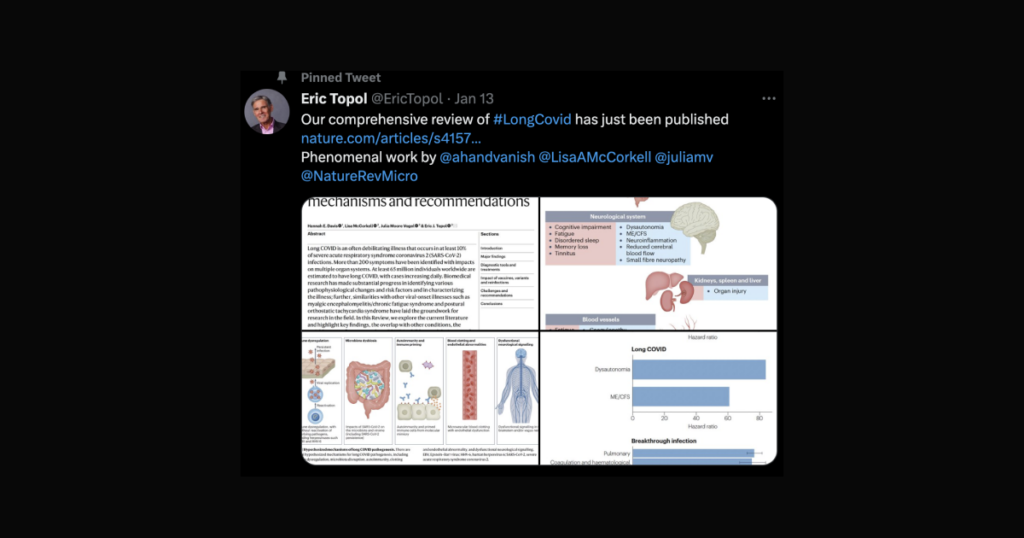 Eric Topol, M.D., is a physician-scientist, Executive VP, editor, and author with three best-selling books. Dr. Topol offers a unique blend of skills and experiences, which is reflected in the topics he tweets about, such as genomics, microbiome, myocarditis, and even artificial intelligence. In addition, he has twice been recognized by the American Heart Association for leading innovations.
On Twitter, his reach has expanded even more in recent months as he has continued to delve into the topic of longCOVID and how medical professionals can successfully alleviate patient symptoms. His pinned tweet on longCOVID has had almost 4 million users view and interact with it.
To keep up with Dr. Topol, his Twitter handle is @EricTopol.
4. Dr. Martha Gulati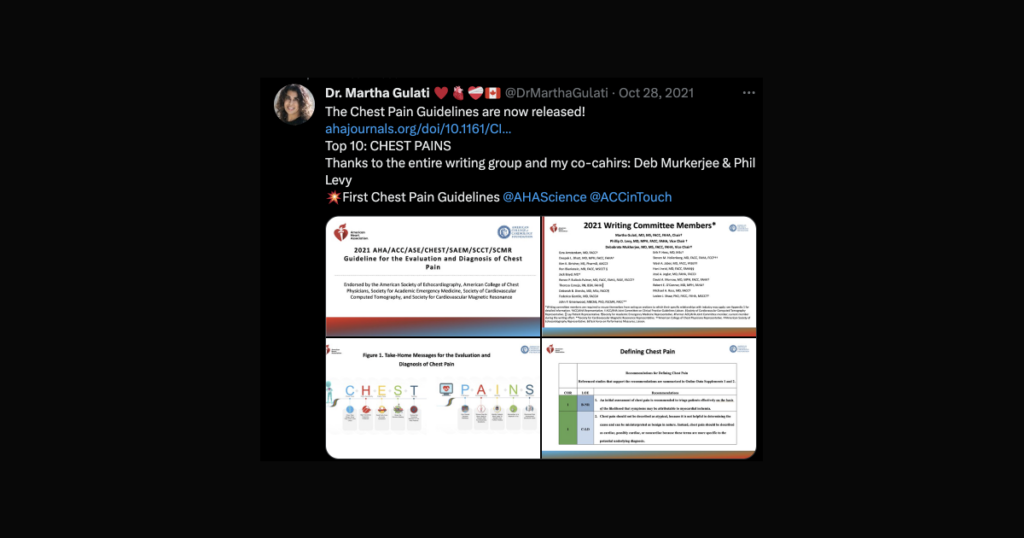 Martha Gulati, MD, MS, FACC, FAHA, FASPC, FESC, is a cardiologist at Cedars-Sinai who promotes women's heart health. On Twitter, Dr. Gulati primarily focuses on topics associated with cardiology and aims to make the information easily accessible to the general public. She also highlights other issues that affect women and their health, as well as the ongoing disparities in health outcomes for men and women across the globe.
In 2020, she was awarded the Master CardioNerd award, recognizing the strides she has made in making heart health more accessible
To keep up with Dr. Gulati, her Twitter handle is @DrMarthaGulati.
5. Dr. Erin McCreary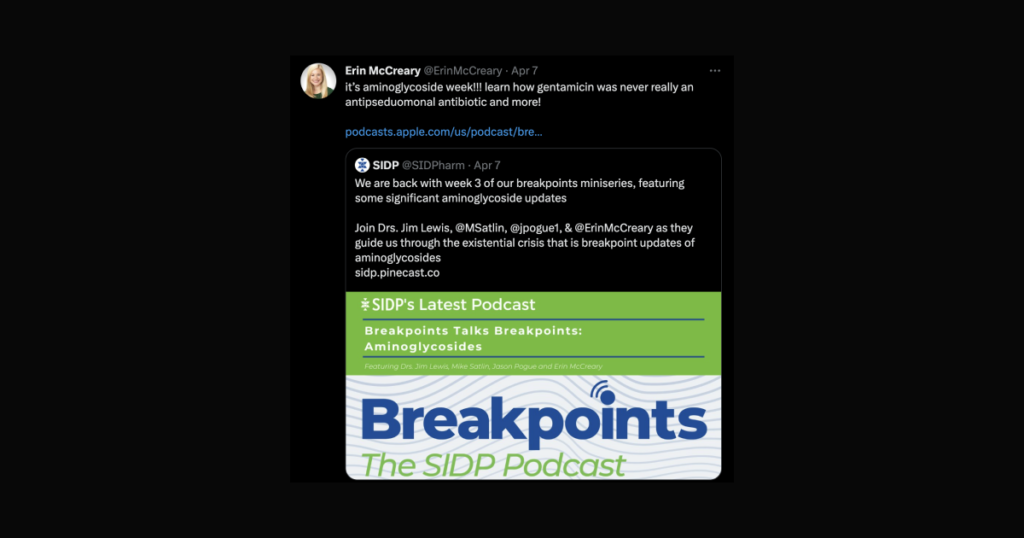 Erin McCreary, PharmD, BCPS, BCIDP, is the Director of Infectious Disease Improvement and Clinical Research Improvement at the University of Pittsburgh. She is a must-follow for those in the biotech field who are interested in cutting-edge approaches to infectious disease management. Dr. McCreary is devoted to raising awareness about infectious disease, an often-overlooked area of medicine, particularly in light of the continued increase in antibiotic-resistant bugs.
In 2022, she received a Young Alumni Achievement award from Auburn University, her alma mater.
To keep up with Dr. McCreary, her Twitter handle is @ErinMcCreary.
6. Dr. Amalina Bakri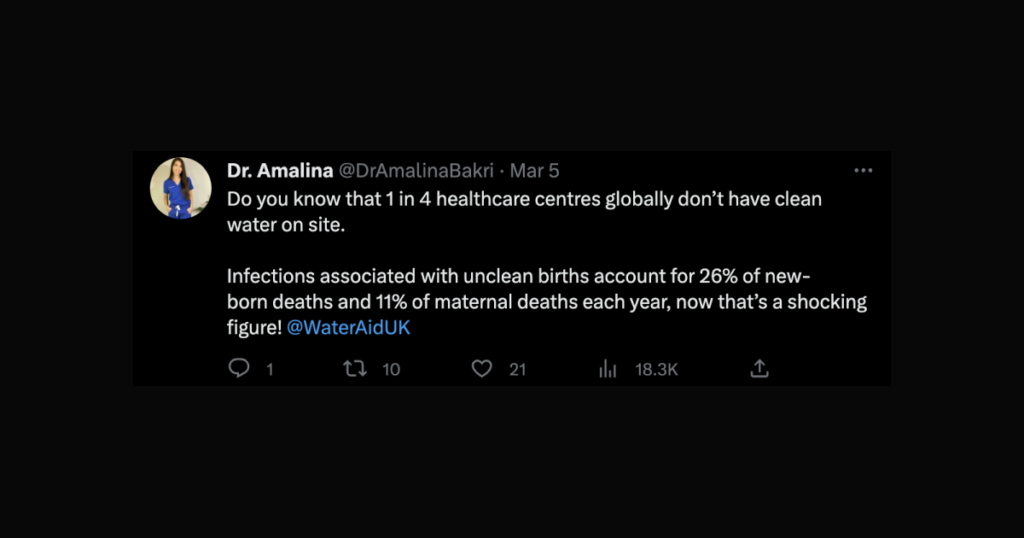 Dr. Amalina Bakri is a breast cancer surgeon in the United Kingdom who has built an impressive following of more than 800,000 people. Dr. Bakri balances posting about the latest research breakthroughs with more accessible posts about her conversations about safe childbirth on pop culture platforms. In addition, Dr. Bakri devotes significant attention to discussing how human capital can be boosted in Malaysia and how this can translate into improved health outcomes in Malaysia, as well as other developing countries. The government of Malaysia has recognized her with numerous awards, including the Inspirational Youth Leader award from the Malaysian Ministry of Youth and Sports.
To keep up with Dr. Bakri, her Twitter handle is @DrAmalinaBakri.
7. Helen Branswell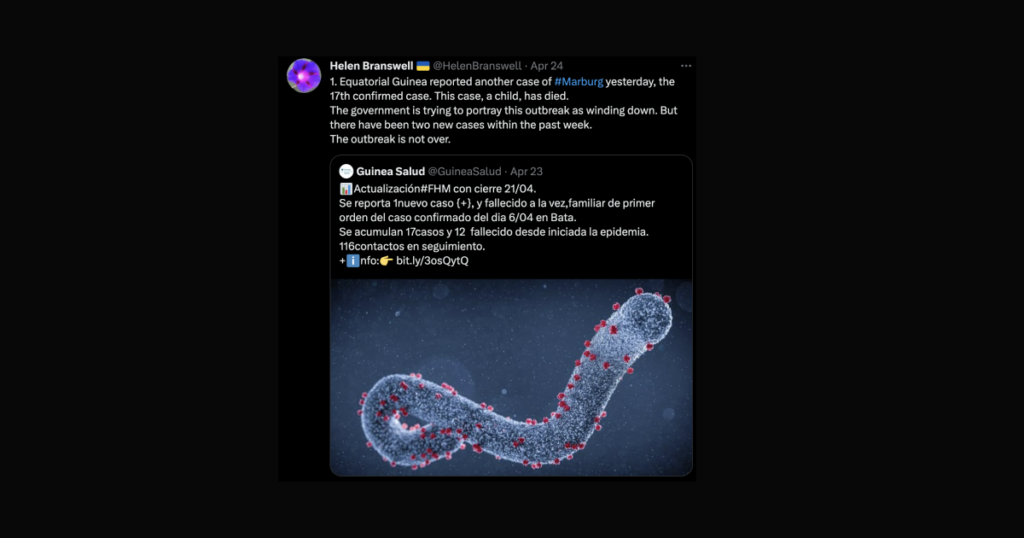 Unlike many other individuals on this list who combine active medical and/or scientific practices, Helen Branswell is a dedicated writer who principally focuses on infectious diseases. She has been recognized for her outstanding coverage as the recipient of a prestigious George Polk Award for journalistic excellence. Many of her most recent Tweets focus on long COVID and governmental failures in communicating information about vaccines and treatment to the general public.
To keep up with Ms. Braswell, her Twitter handle is @HelenBranswell.
8. Dr. Jonathan Reiner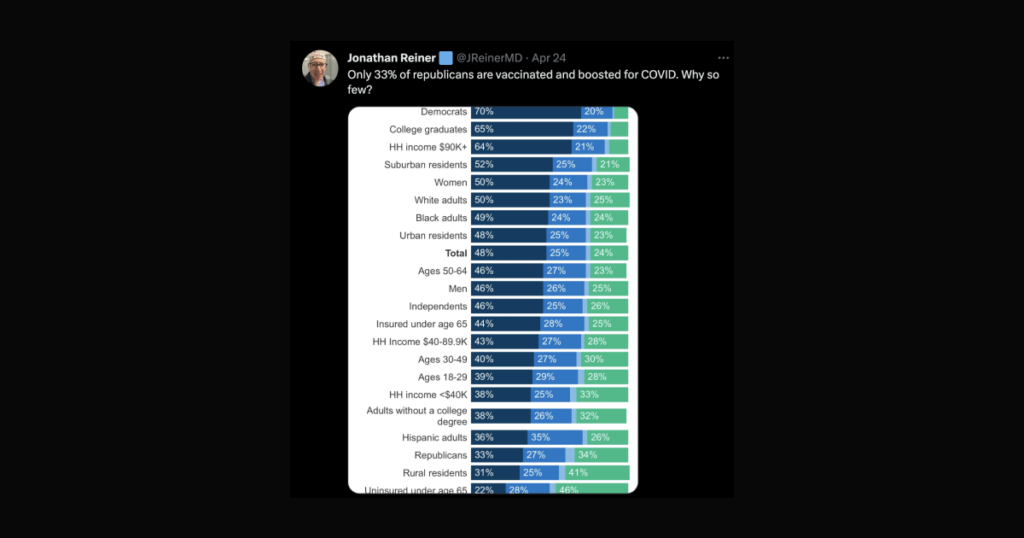 Jonathan Reiner, M.D., is an interventional cardiologist and a professor at George Washington University. Dr. Reiner is regularly seen on CNN as a medical commentator and author. He tweets about biotech issues, including rare diseases, malaria, and myocarditis. Dr. Reiner veers towards the more political and shares his opinions, even when they are not universally popular.
He's been recognized by both U.S. News and World Report and Castle Connolly as a 'Top Doctor' and is among the top 1% in the nation in cardiology.
To keep up with Dr. Reiner, his Twitter handle is @JReinerMD.
9. John Nosta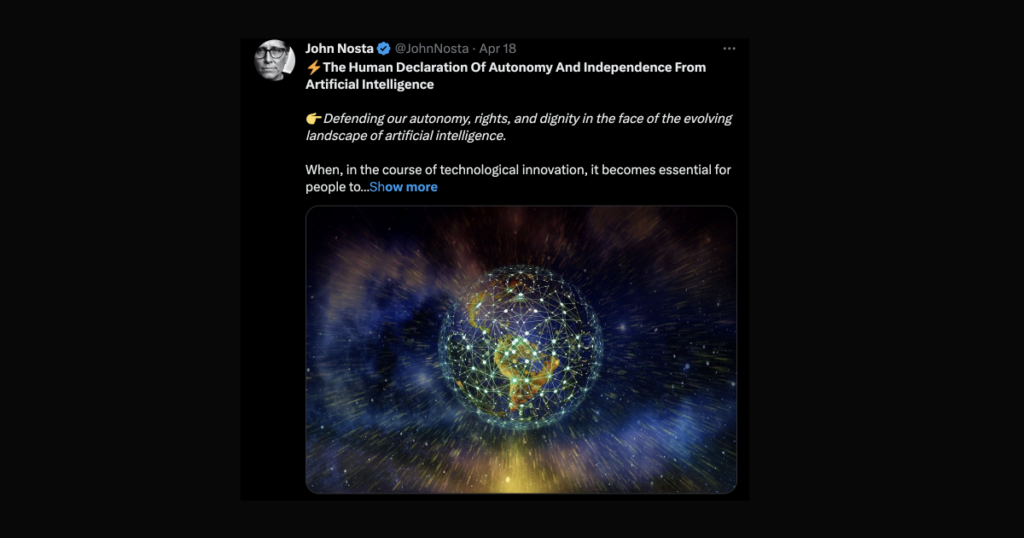 John Nosta is a technology theorist who is also the founder of NostaLab, a renowned think tank that is pushing the envelope of digital transformation. NostaLab recognizes that the success or failure of technology and innovation hinges on its interplay with humanity. On his Twitter feed, he shares a wide range of think pieces on digital health, artificial intelligence, virtual care, and addiction, which are designed to foster conversation about ethical concerns in this sphere.
In recognition of his excellence and innovation, the World Health Organization (WHO) named him to their roster of Digital Health Experts in 2019.
To keep up with Mr. Nosta, his Twitter handle is @JohnNosta.
10. Mamas A. Mamas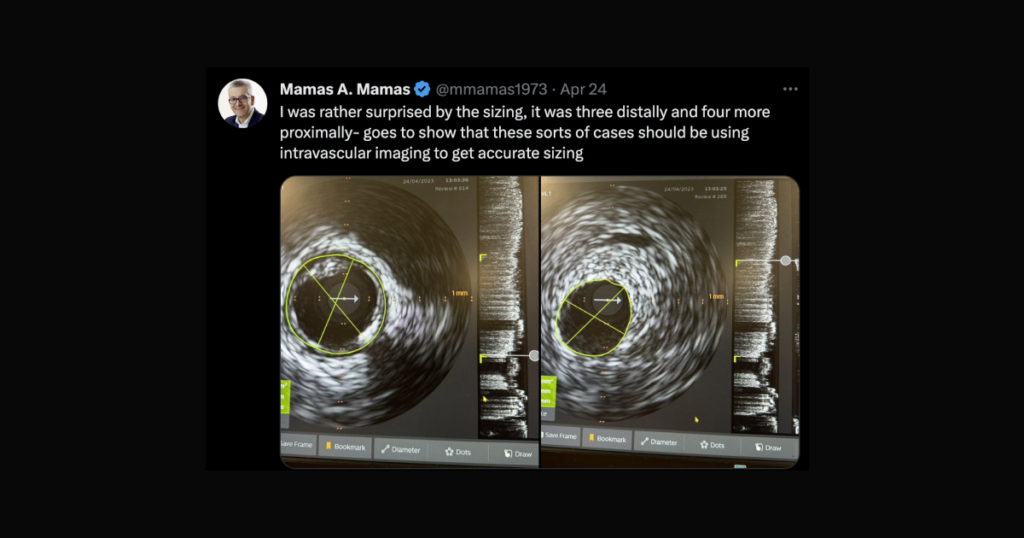 Mamas Mamas is a UK biotech influencer who also serves as a professor of interventional cardiology at Keele University. With roughly 60,000 followers, he shares a wide range of healthcare information, including his cardiology work. Recently, he co-authored a work that looked at coronary artery disease in patients with cancer and started a conversation around these linked issues.
To keep up with him, his Twitter handle is @mmamas1973.
Vial: An Important Follow in the Biotech Space
Vial is a tech-first CRO that delivers faster, better, and cheaper trial results for biotech sponsors. We strive to empower scientists to discover groundbreaking scientific therapeutics that translate into happier and healthier patient lives.
To learn more about Vial and how we are global doers powered by intuitive end-to-end technology, visit www.vial.com. In addition, follow us on Twitter @VialTrials, where we communicate in near real-time about the latest scientific breakthroughs that bring all of us closer to a world in which all human diseases will be cured.